24 years' experience in professional IT support
Business broadband experts supporting hundreds of organisations around the UK
99.4% customer retention rate
Find the best service and best prices – and no jargon!
Over 40 Broadband Providers
If you only know the high street names, you'll be amazed how much better business broadband can be.
We're not in bed with any of these providers. We give 100% independent advice.
You can waste months looking for business broadband deals.
Or come to us and do it in minutes.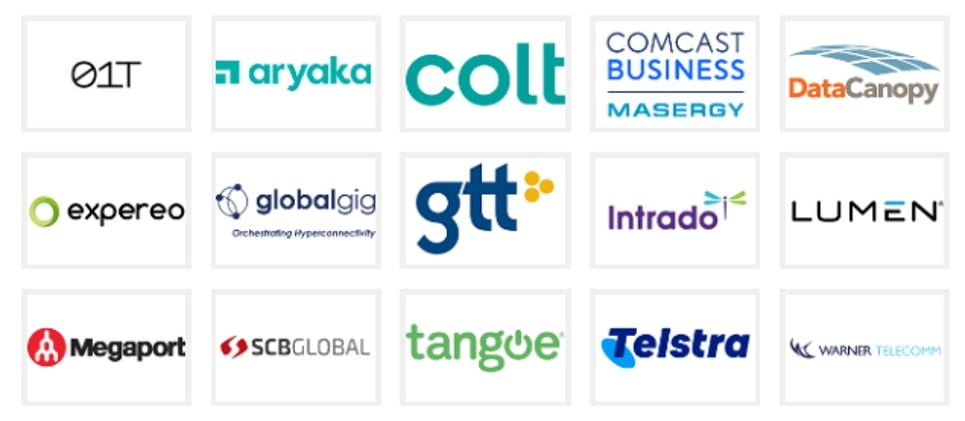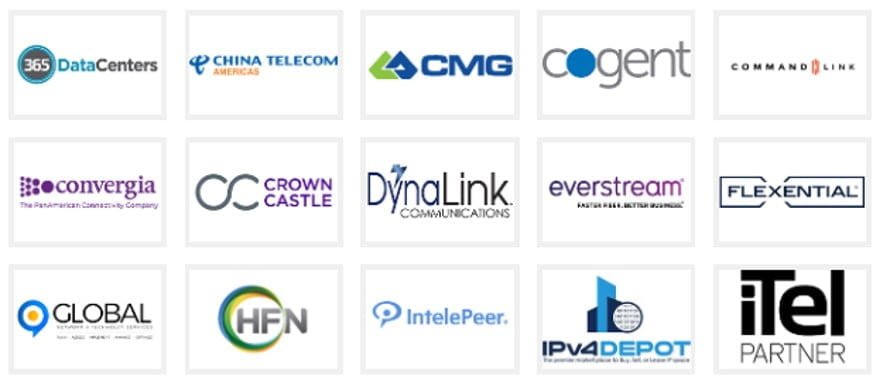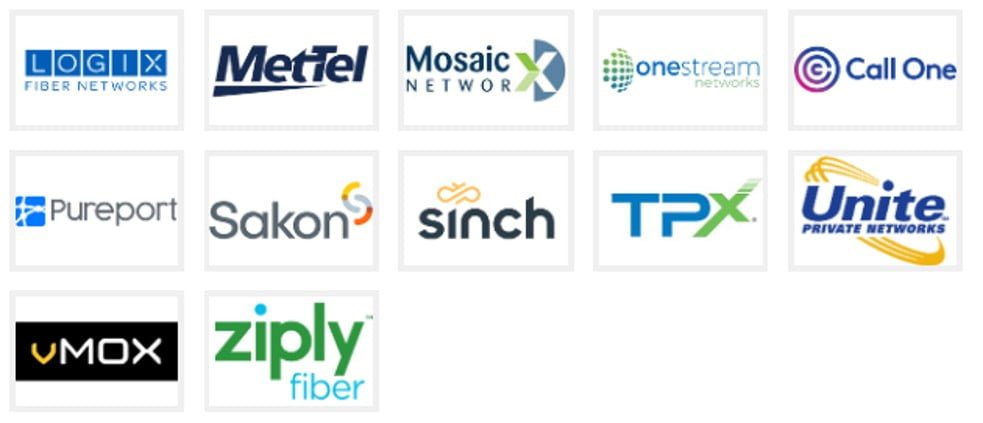 How it works
1. Tell us about your business
2. We filter 40+ current business broadband deals
3. We send you the best deals for business broadband
Get business broadband deals
Bandwidth measurement
We'll assess your business broadband bandwidth needs
Procurement service
We filter 40+ business broadband providers & find you the best deals
Backup connection
Failover broadband line with a different provider guarantees 100% uptime
Our Business Broadband Services
For IT professionals
We offer a self service procurement tool online. Scope your project, filter providers, get their bids with our no-obligations service that completely free if you ultimately choose not to buy.
For business owners
We provide the same procurement process, but chauffeur-driven by us. We'll guide you though the jargon and make sure you end up with exactly what you need.
Don't make the internet your business bottleneck
More people than ever are working from home. More business-critical software applications are cloud-based.
Your business broadband speed affects everyone's working speed
Your network connects your colleagues, branch offices, HQ, data centres, and cloud services. No matter where you need to go when you're online, you'll need a circuit to get there.
We offer every type of internet connectivity
Connectivity includes public internet, meaning fibre, copper, broadband and LTE.
It also means private circuits such as MPLS, VPLS and P2P.
And of course, no two businesses are alike, so it also includes every possible mix of those.
How you can filter 40+ business broadband providers
Provider type: The provider may be a carrier, aggregator, cable broadband provider, fibre provider or another type of business structure: we can filter them in or out depending what you prefer.
Voice Services: These could include wireless voice, POTS replacement, PRI, SIP and UCaaS.
Public Data Services: These typically include 4G, LTE or 5G, SD WAN, broadband, fixed wireless and satellite but there are many more choices available, too.
Private Data Services: Dark fibre, MPLS, VPLS, point-to-point or private line and more.
Cloud Connectivity: Amazon Web Services, Azure or Google Cloud and the most popular providers.
Global Coverage: Some providers offer global coverage whilst others don't.
Broadband Resilience
Make sure your business never goes offline
We can build in resilience so your business broadband never lets you down. Resilience means have a second internet connection with a different provider, so you fail over to that if the first one temporarily goes down.
How many of your business critical apps are in the cloud?
So much software is hosted online these days, from Microsoft Office 365 to Google docs, Zoom – the list is endless. Internet resilience is the only way to make sure you never go offline while your competitors are still working.
How much will a backup business broadband line cost?
The options below have incrementally growing costs, but they're cheaper than many companies realise. You need to weight up the price against the money your business would lose if it did go offline.
Our design engineers can advise you on connectivity resilience options that suit your budget.
Business broadband resilience options
These fail-over options give your business broadband progressively higher guarantees of 100% uptime.
Different provider
An additional line to the local exchange via a different provider.
Different Exchange
An additional line that terminates at a different exchange.
Separate fibre-optic cables
2 cables not shared at any point in between your server room & 2 different exchanges.
With over 40 business broadband providers in the UK...
From traditional approaches like MPLS, to more modern options like SD-WAN and beyond, there are multiple business broadband options for every company.
You can use our unbiased advice
We're an independent IT company. We're not tied to any provider, but we keep up to date with all of them. We study their tech, their prices and their strengths and weaknesses.
We make choosing business broadband a piece of cake
We often sell to IT professionals who know exactly that they need. But if you're a business owner, we're also ready to cut the jargon and guide you to the right solution for the best price.
How we find Business Broadband Deals
What's what in the world of Business Broadband?
Broadband
A high speed connection to the internet.
DIA (Dedicated Internet Access)
This guarantees users always receive their purchased bandwidth. The alternative is a shared connection, where the bandwidth you purchase represents the maximum speed you might get. Most domestic connections are shared, but with business broadband, you should have DIA.
MPLS (Multiprotocol Label Switching)
A routing technique designed to speed up and shape traffic flows across enterprise-wide area and service provider networks.
VPLS (Virtual Private LAN Service)
A VPN (virtual private network) connects geographically dispersed local area network sites across an MPLS backbone.
Private Line
A private data connection securely connecting two or more locations with high data speeds, without going through the public internet at any point.
Layer 2
The network layer used to transfer data between adjacent network nodes in a wide area network, or between nodes on the same local area network.
Fixed Wireless
These are wireless devices or systems in fixed locations such as homes and offices.
Satellite
Transmission of data via orbiting satellites.
About Flywheel IT Services
Flywheel IT Services has teams of highly qualified and experienced IT engineers and consultants around the UK. For over 24 years we have partnered with businesses, schools and major construction companies to provide IT services and to guide and support their IT projects, tech strategies and day-to-day operations.
Businesses use Flywheel IT Services to fast-track their growth
Children's talents nurtured with the help of Flywheel IT Services
New schools built with sustainable ICT infrastructure designed by us