Enforce vaping bans & stamp out violence against staff
Instant alerts & continuous remote monitoring with AI
Get GDPR compliant legal evidence – even in toilets
Cloud-based Vape Detector Surveillance
Vape detector senses chemicals & particles – legal inside toilets
Motion & sound sensors record raised voices and physical altercations
CCTV cameras outside the toilet record who enters and leaves
AI matches all signals & Staff get instant alerts
Book a call now
Enforce vaping bans & end violence against staff
Our vape detector solutions blend the best equipment from the trusted and leading providers of this technology. Your custom solution will integrate perfectly with the tech you already have. We find the best prices available to deliver all the features you need.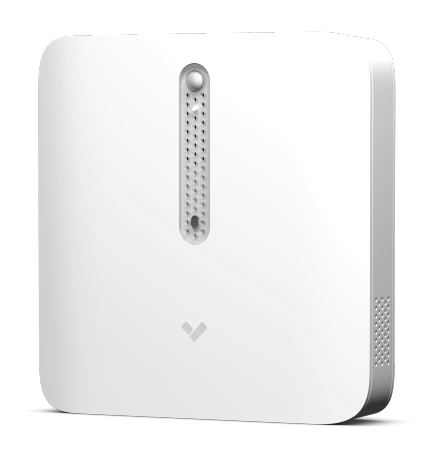 Vape detectors, Sound sensors & Motion Sensors go where you can't put CCTV

Built in device storage AND cloud backup storage

Plug and Play system, just needs power
Easy Plug & play Solution
Our vape detectors and CCTV cameras just need electrical power to work. They store data internally and continuously stream a backup to the cloud to thwart vandals.
Your Vape Detector Dashboard
Live CCTV feeds
Time-synchronised live feeds from CCTV, vape detectors and noise and motion sensors
Analytics & Reports
Logging & backups
Alerts configuration
AI options to track individuals by face or clothing, and log rule-breaking
How vape detectors reduce fires & staff attacks
1 – Sensors in toilets
The sensors detect the Volatile Organic Compounds (VOCs) nicotine, propylene glycol, glycerol, PM2.5 particulate matter and other cancer-causing chemicals.
Noise and motion sensors can accurately detect – and record – physical altercations. They can trigger alerts to your staff are not left to defend themselves alone.
2 – CCTV in doorways
CCTV cameras are outside the toilets, respecting privacy whilst identifying who enters and leaves.
3 – AI identifies who is vaping & sends real time alerts
We provide unique AI technology which integrates all your signals into one dashboard. Your staff receive  SMS or email alerts when the index goes above a trigger threshold.
Who Uses Vape Detectors?
Hotels use vape detectors to stop guests vaping or smoking in their rooms or lobbies.
Train operators use them on trains and in stations to prevent the fire hazard of exploding or combusting vape batteries when people illegally vape in toilets.
Airports can use vape detector systems to prevent the risk of fires from vape started by vape batteries in the presence of jet engine fuel.
Shopping centres and Offices use them to stop people vaping in toilets or entrance areas.
Restaurants, cinemas and other venues use them to intervene easily and enforce vaping bans in enclosed spaces.
Schools and Colleges use them to enforce vaping bans in toilets and changing rooms.
24 years' experience in professional IT support
Qualified IT experts supporting hundreds of organisations around the UK
99.4% customer retention rate
About Us
Flywheel IT Services has teams of highly qualified and experienced IT engineers and consultants around the UK.
For over 20 years we have partnered with businesses, schools and major construction companies to provide IT services and to guide and support their IT projects, tech strategies and day-to-day operations.
Businesses use Flywheel IT Services to fast-track their growth
Children's talents nurtured with the help of Flywheel IT Services
New schools and commercial buildings with sustainable ICT infrastructure designed by us
Why We Need Vape Detector Solutions
Fires caused by vapes in the last 3 years - including many at airports
increase in child vaping year-on-year, often using carcinogenic illegal vape fluid
of transport workers have suffered violence between 2 and 5 times