Datto is one of the world leaders in third-party backup software and cyber security for companies that depend on Microsoft Office 365.
This page explains why Microsoft's own Office 365 retention policies aren't enough, how Datto SaaS Protection backs up your data and how Datto SaaS Defense guards against malware and its core product features.
Why Microsoft's own Office 365 backup isn't enough
Microsoft's built-in backup for Office 365 isn't enough.
There are lots of reasons why you should have third-party back up software instead. These are the big four reasons that keep IT engineers like us awake at night, muttering about clients who say they don't want it.
Ransomware could steal your data and lose your business money.
Ransomware encrypts your data, so you can't open your files without a password or key. Criminals typically demand that you pay them money in untraceable cryptocurrency in exchange for access to your own data. Lots of organisations have paid up to ransomware criminals but still not got their data back. Microsoft recommends third-party backup software as the only way to get your data back if ransomware encrypts it.
Permanent deletion of data on Office 365 can't be undone.
It sits in the recycle bin and is deleted after 30 days. At this point, it's gone forever. This may not sound like a realistic problem, but in fact human error is the leading cause of data loss for organisations.
Inactive licenses waste your money.
If you want to keep the files that a former employee made – their emails, documents and Teams activity – you have to keep paying for their user license as if they were an active employee. Otherwise their data is deleted forever.
App outages can stop you working at all.
You may think Microsoft servers are infallible, but in 2020 they went down across Europe for about a week. Organisations without third-party backups to their Office 365 data came to a total halt.
SaaS Protection backs up data in line with:
UK General Data Protection Regulations (GDPR)
Service Organisation Control reporting standards
o SOC 1
o SSAE 16
o SOC 2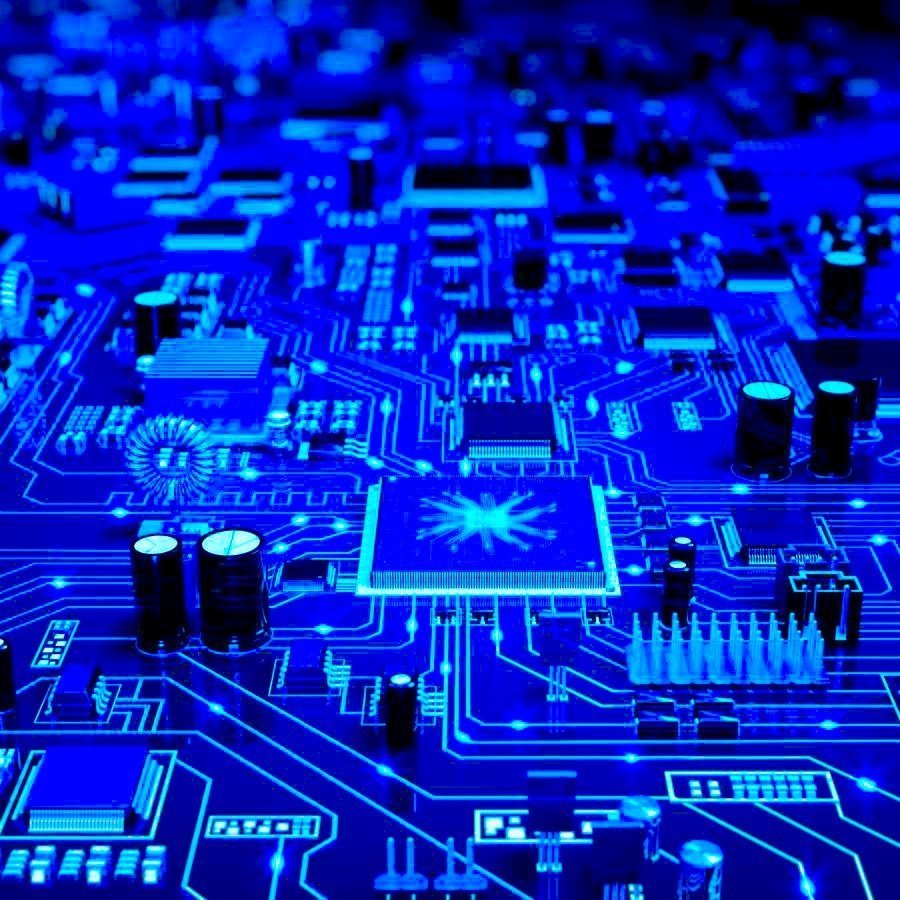 Data and programmes that Datto SaaS Protection back up and recovery
SaaS Protection for Microsoft Office 365 is a versatile and competitively priced cloud-to-cloud backup product. It lets you back up, restore and export Microsoft Exchange, OneDrive, SharePoint and Teams.
The software can back up all these:
OneDrive: All files (including One Note) and folders with file structure intact.
Contacts: All contact information (excludes photos).
Calendar: Events (including recurrence, attendees, notes), attachments and any calendars owned by users.
Mail: All emails, attachments, notes, and folder structure.
Microsoft Teams: Files, conversations, and calendar meetings in Microsoft Teams public channels.
SharePoint: Primary, custom, group and team site collections, custom generic site lists, folder structure, document libraries and sets, site assets, templates, and pages.
Datto SaaS Protection Features
Backups
Automated 3 times a day
Where is data stored
Cloud
Security and Compliance
AES 256-bit encryption
Storage amount
Unlimited
Microsoft Teams Backup
Yes
Technical Support
24/7
Best for
Small to medium-sized businesses
Schools and colleges
Not so good for
Very large / enterprise sized organisations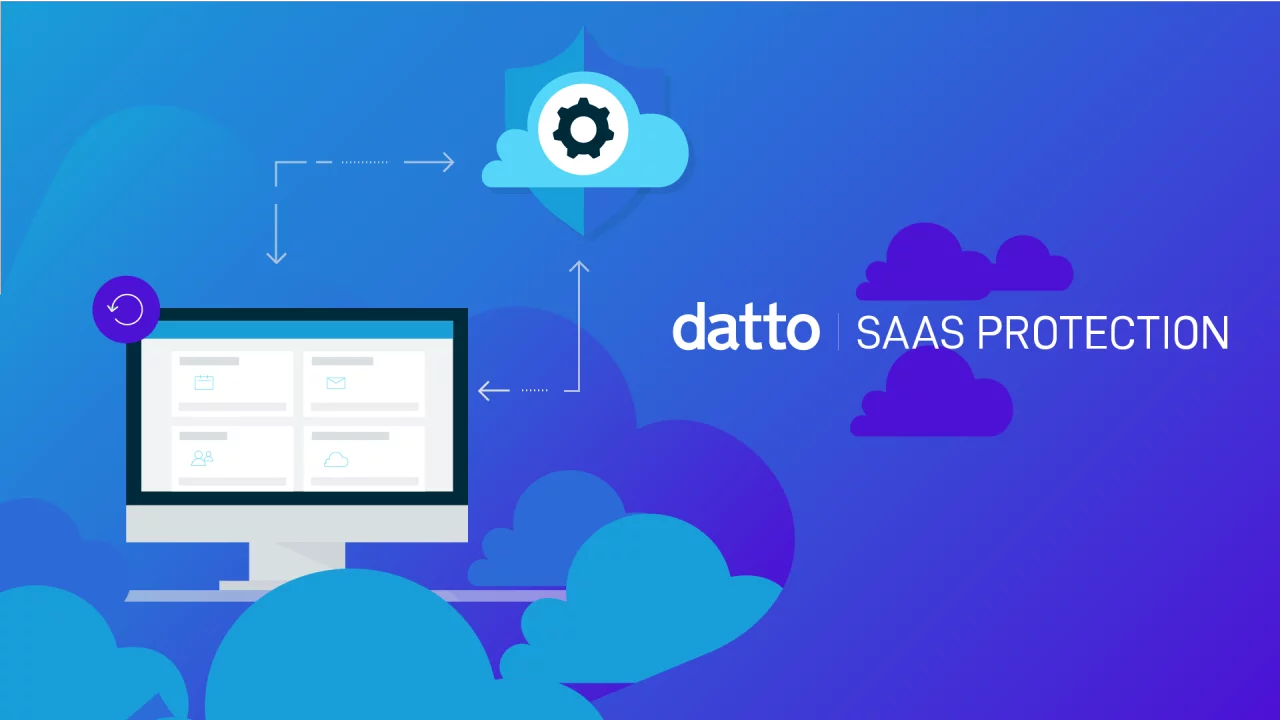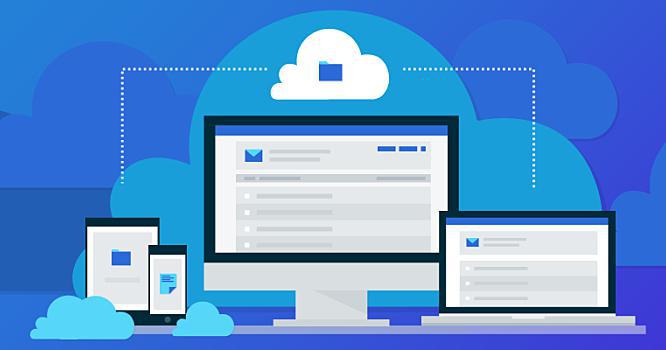 The core features of Datto Saas Protection
Here's what we at Flywheel love about Datto SaaS protection for Office 365:
It's really simple to use.
It's an all-in-one package providing backup, restore and file export.
Three full backups every day.
Your Microsoft 365 data is backed up three times a day so, for example, a problem that occurs late in the day doesn't mean you have to roll back to the previous day and lose a whole day of emails and files that people have been working on.
It offers cloud-to-cloud backup.
This means you don't need to buy and take care of your own servers in your place of work. This makes it ideal for even the smallest of businesses including those run from home.
Limitless data storage.
You can store an unlimited amount of data in your own private, purpose-built cloud maintained by Datto. This private cloud storage is ideal for organisations needing the highest level of security and data protection.
Stay compliant with data you can store forever.
To keep your organisation compliant, Datto SaaS Protection lets you save the whole accounts of inactive Microsoft 365 users for as long as you need it. This means, when anyone leaves, you can simply archive all their data and retrieve it at any time, if you need it. You can choose how long records should be stored and – yes! – you can set the time limit to "infinite" if you want to. This means you can meet the compliance requirements of your industry no matter how stringent they may be.
Why we like Datto for Office 365 backups
Datto describes these backup and security products as 'Enterprise-grade security packaged for small organisations' and we would agree with this description. It uses big-company levels of technology and this power remains in the simplified product.
Top of our list would be the fact that it just works really, really well. We at Flywheel have been taking care of our clients using these Datto packages and various competitors for a number of years and it's the one we believe is the most reliable.
We can get clients up and running in minutes from a single dashboard. Datto's clear and simple design means the rollout goes very smoothly.
Datto gives very clear and simple explanations of what threats were detected and why, so you don't get bogged down with more information than you need.
It's easy for us to expand and enhance the way you use Datto if your organisation grows, or if your needs become more complex. This is a powerful package that you won't outgrow as any business, school or other organisation.
Datto comes with great 24-hour support as it's provided as a SaaS (Software as a Service) product.
Wondering if Datto SaaS Protection and Defense are right for you? Talk to Flywheel today.
CONTACT US NOW
How Datto SaaS Defense guards you against zero day attacks
SaaS Defense is a security tool that defends against 'zero day' malware, phishing and business email compromise attacks. It works with Microsoft Exchange, OneDrive, SharePoint and Teams.What are 'zero day' threats? A zero-day vulnerability is a security flaw in software that the developer hasn't yet noticed. A zero-day exploit is when hackers take advantage, usually by sneaking in some malware. A zero-day attack is when hackers activate their malware to steal data, bring down servers or cause other criminal harm.
Keep malware away from your backups with Datto SaaS Defense for Microsoft 365
Zero-day threats are getting nastier and more clever all the time, and nowadays hackers don't just rely on trick emails to get through your defences. This makes backup servers vulnerable to malware attacks.
Many organisations using Datto for backups also protect them with Datto's sister product, SaaS Defense. It's is a comprehensive threat protection package for the whole Microsoft 365 suite of applications including Exchange, OneDrive, SharePoint and Teams.
Datto protects your data from ALL threats, not just programmes it's seen before
Traditional email security works by detecting known malware using signatures. A virus signature is a string of characters or numbers that makes up the signature that anti-virus programs. One signature may contain several virus signatures, which are algorithms or hashes that uniquely identify a specific virus. It would scan for these malicious computer programmes and deal with them if they were found. This approach is called signature-matching as it recognises the signature of the malicious programme.
Software that works this way obviously has no defence against a new programme it has never seen before. These are called zero-day threats (or sometimes called a zero-hour threats) as they haven't been seen before and don't match any known malware signatures.
Datto works differently, as it can stop new cyber threats even if it has never met them before.
The time taken to detect zero-day threats is minimised.
How does Datto SaaS Defense identify unknown threats? It uses data-independent technology, meaning it works without needing to scan for and recognise malware signatures. Instead, by understanding what the safe code should look like it analyses the composition of an email, chat or document. If it then detects something out of the ordinary the file/document can be quarantined for further analysis. If it is found to be safe it can be forwarded on the intended recipient. This minimises the time taken to detect zero-day intrusion.
Datto Defense protects everything in Office 365, not just email
Cyber security isn't just a case of stopping phishing emails. Datto also actively scans and protects OneDrive, SharePoint and Teams from ransomware, malware, phishing and, of course, business email compromise (BEC). It also gives you a great spam filter, which you can easily customise to add another level of protection that work's how you want it to.
Easy to configure, with clear reports
Traditional software of this kind used complex scoring models and confusing reporting metrics. Often it was difficult to understand why a particular threat was flagged, so you could waste time figuring out if it really was a threat or not. Datto gives simple explanations of what is considered a threat, and why.
The software works in the background, actively monitoring and eliminating cyber threats as soon as they are found. It doesn't disrupt your work and rarely needs intervention from an IT administrator.