Flywheel was asked to design and install the complete communications and IT solution for a ground-breaking London gym. We took the Internet of Things (IoT) to the next level with body-scanning technology and SMART goals for gym users, completing the whole project in just six months.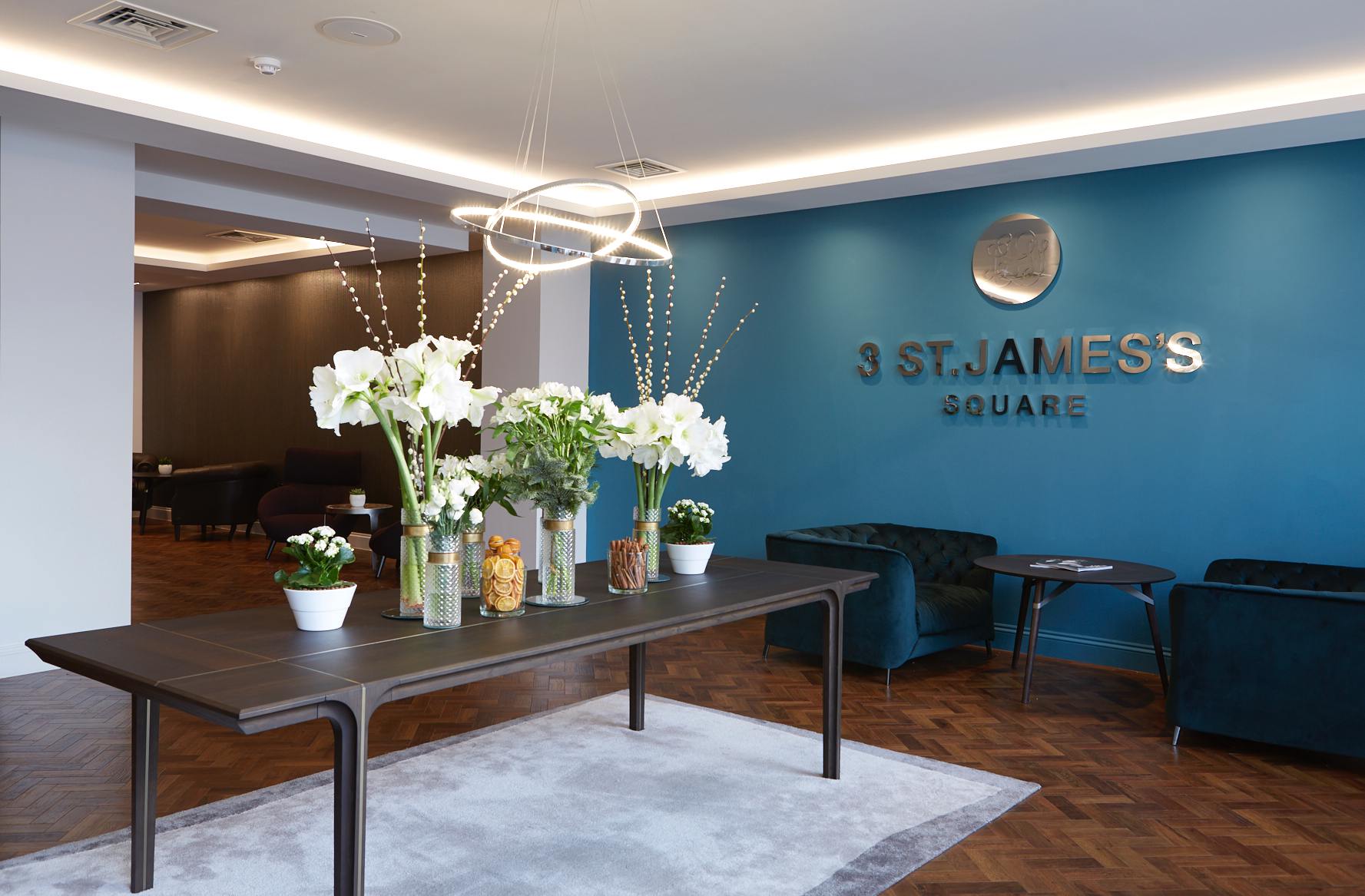 Legacy Luxury Wellness, owner of 3 St. James Place, a brand new luxury wellness centre, gym and indoor golf facility due to open in London's exclusive Mayfair area.
Legacy Luxury Wellness wanted to use IoT equipment to create and Internet of Things gym, which would carry out 3D scans of new members to analyse their body composition and design a personalised fitness regime for them, and enable their personalised regime on every piece of equipment throughout the gym.
Legacy Luxury Wellness wanted its 3 St. James Place showroom to open in just 2 weeks. It also wanted its IoT gym to open within 6 months of hiring Flywheel to set up the entire IT solution.
The challenge: built an Internet of Things gym with IoT connected wellness centre in just 6 months
Legacy Luxury Wellness (LLW) had a vision to regenerate unused office space in London's Mayfair area to be an exclusive members' club with gym, wellness and indoor golf facilities.
The goal was to take IoT enabled tech to the next level by scanning each member's body, profiling their fitness needs and creating SMART training goals for them, which were to be enabled on every piece of equipment throughout the gym.
Clearly this used confidential data, so security was of paramount importance.
Not only this, we were given a start-to-finish deadline of just 6 months.
Flywheel's first task: Get the showroom fully connected in just 2 weeks
The client, Legacy Luxury Wellness, had just moved into the building and wanted to open the showroom for their IoT gym and indoor golfing centre within just two weeks. This meant that they needed every aspect of IT, from emails to phones, immediately.
They chose Flywheel because of our reputation for crisis management and delivering fast - yet high quality - results. We started with communications, by installing a temporary internet line, emails and phones.
Then our work turned to the network design with only a six months until opening day.
Our IoT Solution: 3D body scans and personalised fitness goals on all gym equipment in only 6 months
Flywheel became part of the design team for the IoT gym, working with Legacy Luxury Wellness, architects, builders, Technogym, 3dYu (Body Scanning Technology) and many others who all needed connectivity within the new club.
We designed the network from EPOS location to Guest WiFi. We connected all the state-of-the-art internet-connected equipment from Technogym, setting everything up on separate VLAN's and firewalled for security.
Linking DNA testing, a full 360° 3D body scan, body composition analysis and a lifestyle consultation allows the gym to profile every individual, both internally and externally creating SMART training goals bespoke to each member.
We fully wired two floors to give all partners the connections and connectivity they required, future-proofing the solution at the same time.
The results: an Internet of Things gym that opened on time and received rave reviews
The new wellness centre and gym at 3 St James's Square opened to rave reviews in December 2017. It was voted number three out of the top ten private members clubs in the world.